Alternative Delivery Methods
Benefits:
Enables earlier schedule and cost commitments from trade partners
Fosters a true relationship-based partnership that adds efficiency
Aligns client goals with shared buy-in between client, architect and builder
Focuses project goals on obtaining best value with a target budget
Leads to lower change order rates, fewer claims, and less litigation
Results in shorter project schedules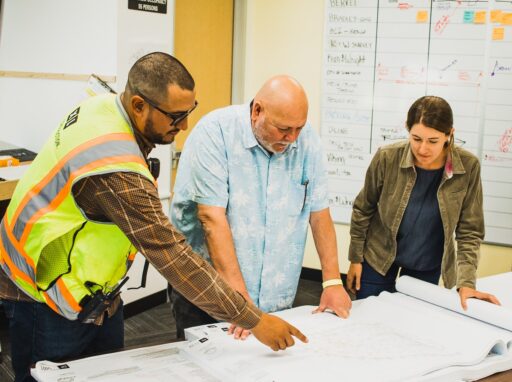 We've successfully delivered countless projects using alternate delivery methods almost exclusively. Engaging the team early provides the opportunity to establish common objectives, define priorities, and develop an effective execution plan. This also enables our team to add value at a time when many key critical decisions are being made, providing a perspective that reveals unique opportunities for time and cost savings.
Lease-Leaseback
As a leading builder in Lease-Leaseback (LLB), we have successfully delivered numerous projects for Northern California K-12 public school districts. With our DSA expertise, we understand how critical preconstruction is to ensure we submit a comprehensive, compliant DSA drawing set to avoid Construction Change Directives in the field.
"I have worked with XL Construction on three Lease-Leaseback projects over the last few years. All three very complex and politically sensitive projects. Throughout it all, XL was a steadfast partner in solution finding, fact gathering, as well as a good dose of rolling up the sleeves and getting it done."
Trevor Miller, Director MOT & Facilities, Santa Cruz City Schools
Design-Build
Our deep expertise in Design-Build has powered our team to the successful completion of 30+ Design-Build projects, as well as 4 Progressive Design-Build projects. Clients that we have delivered Design-Build facilities for include SFO, Kaiser Permanente, UC Davis Health, CSU Sacramento and numerous high school and community college districts throughout Northern California.
"The Construction Manager and Design Builder team pursued the resolution of complex issues by organizing and analyzing layered information and ultimately bringing thoughtful compromises and ideas to the table."
Vice Chancellor, San Mateo Community College District, Skyline
Construction Manager At Risk (CMAR)
To deliver CMAR projects effectively, we take a transparent approach to partnership. With the opportunity to be engaged in preconstruction, we work as a resource for architects and engineers and an advocate for clients. This approach has led to nearly 90% of our business coming from repeat clients.
"Our construction budget was not exceeded. In fact, XL Construction returned a Contingency Balance back to the County. The CMAR process worked well for this renovation due to XL's proper budgeting and planning for our fast turnaround project."
Annie Shi, Capital Projects Manager, County of Santa Clara Facilities and Fleet Department (County of Santa Clara Administration Building –Tasman Phase 1 project)
Integrated Project Delivery (IPD)
Whether delivered under a formal IPD agreement or not, XL fully embraces the philosophy behind IPD and prioritizes team alignment from the outset of every project. We put the success of the project above all else. The outcome is the opportunity to design, build, and operate as efficiently as possible.
"A quick note to thank you and your team for the help and support you all gave us… I am very impressed with XL. Frequently I come across construction firms that claim, and try hard at being the best at customer service. I seldom come across companies that in fact are. You are one of those few."
Emilio Rivera, CEO, Protein Dynamic Solutions (formerly with Amgen, Inc.)/Amgen ASF Next Generation Lab