Delivering Predictable Outcomes with Integrated Solutions
Our integrated solutions team is a crucial and invaluable component in setting a project up for success and keeping it on track. As transparent partners to our clients, the team is committed to its mission of providing early, accessible and accurate information through a series of integrated solutions that drive decision making and enable cost certainty and predictable outcomes.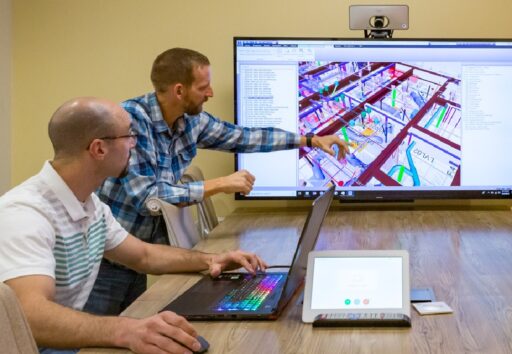 Through collaborative engagement and the generation and application of lean behaviors, data, tools and services, our integrated solutions team provides the best opportunity to mitigate any negative impacts to the project and establish creative ways to respond to challenges from the very beginning.
Integrated Approach Benefits
Risks are identified and managed
Data is converted into actionable information
Disruptions are minimized
Scalability is easier to manage
Project program requirements, design goals and budget are aligned
More creative design and construction options are provided
Teamwork is leveraged and aligned to meet project schedules
Collaborative Engagement
Our team is comprised of preconstruction, estimating, scheduling, construction technology, sustainability, and design management specialists who work together to ensure optimum interoperability, predictability, and to fully leverage functional synergies.
Preconstruction
Trade Partner Prequalification
Target Value Design
Risk Management
Constructability Reviews
MEP Peer Reviews
Site Logistics
Lean Practices
DBE/Local Outreach
Estimating
Budgeting
ROMs
Concepts
Conceptual Estimating
CSI + Systems Estimates
Alternatives Analysis
Variance Analysis
Trade Partner Evaluation
Bid Analysis
Scheduling
Pull Scheduling
Cost Loading
Resource Loading
Analytics & Modeling
P6 Training
SOP Management
Schedule Reviews
4D Development