Mass Timber B
XL is leading the design-build team for a mass timber office building, events space, and fitness center and a 1,300-space parking garage.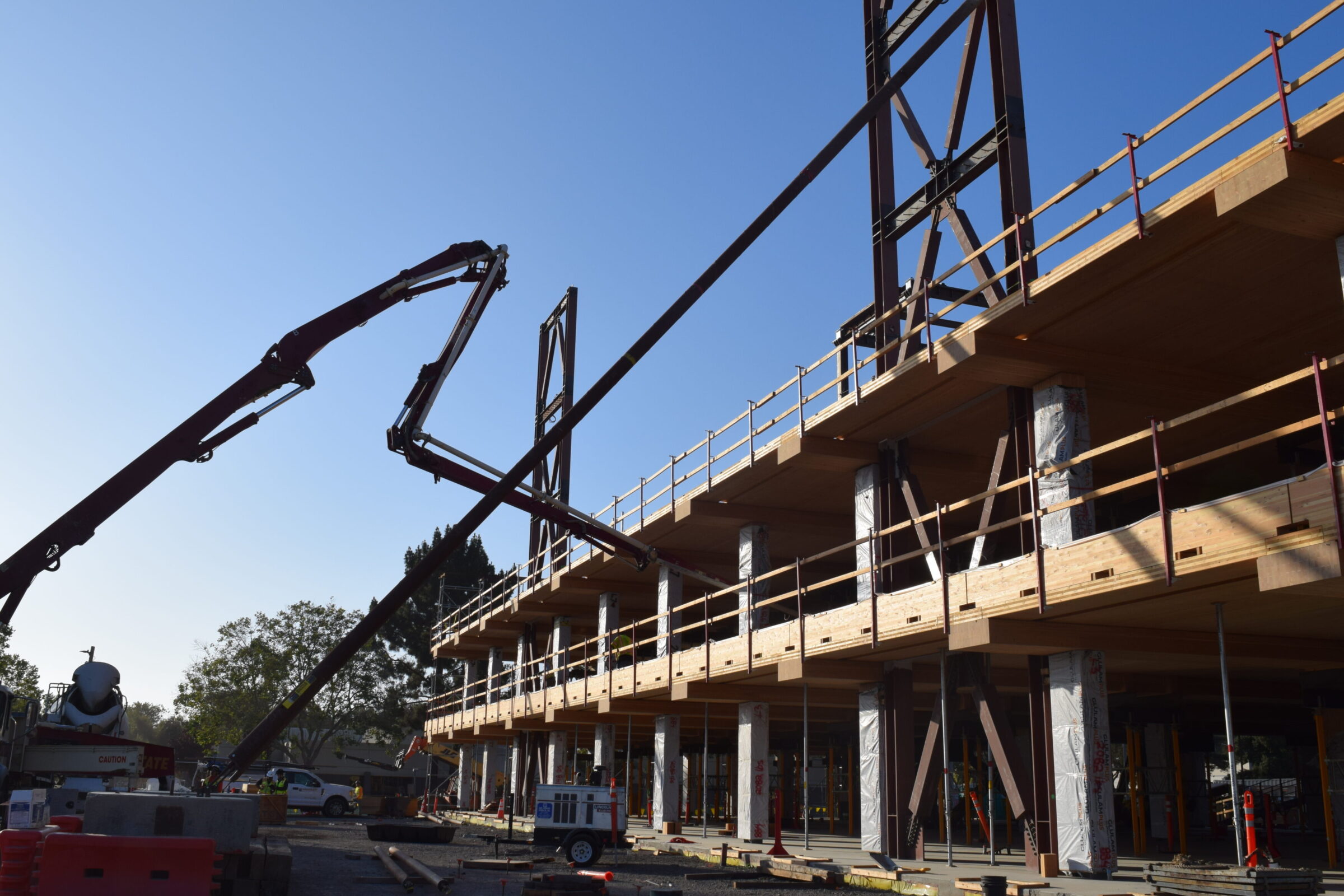 XL Construction continues to expand its expertise with innovative sustainable design and construction as it leads this client's second mass timber project that includes a large-scale mass timber office. Honoring the client's environmental stewardship goal, XL and its design-build partners designed to LEED Platinum certification standards. The project includes, a 6-story mass timber office building, a beacon events center, a health and fitness center and a 1,300-stall structural precast concrete parking structure designed to partially convert into office and retail space, should parking needs trend lower in the future. The project team designed the core and shell of the mass timber building to allow maximum flexibility for interior spaces as well, enabling the facility to be a fluid model for post-COVID work styles. XL is also overseeing the design of the sitework, landscape, and outdoor amenities, to include bio retention for stormwater runoff, fitness courts and facilities, and a food truck courtyard. Construction started in September 2021.
Want to work on projects like this?
We're looking for people that want to join us as we build to improve the lives of our clients, partners, communities, and each other.
Keep up to date with our latest news and industry insights.