San Mateo CCD Skyline College Environmental Science Bldg
Progressive design-build of a new 22,000 s.f. Environmental Science Building, perched on a cliffside.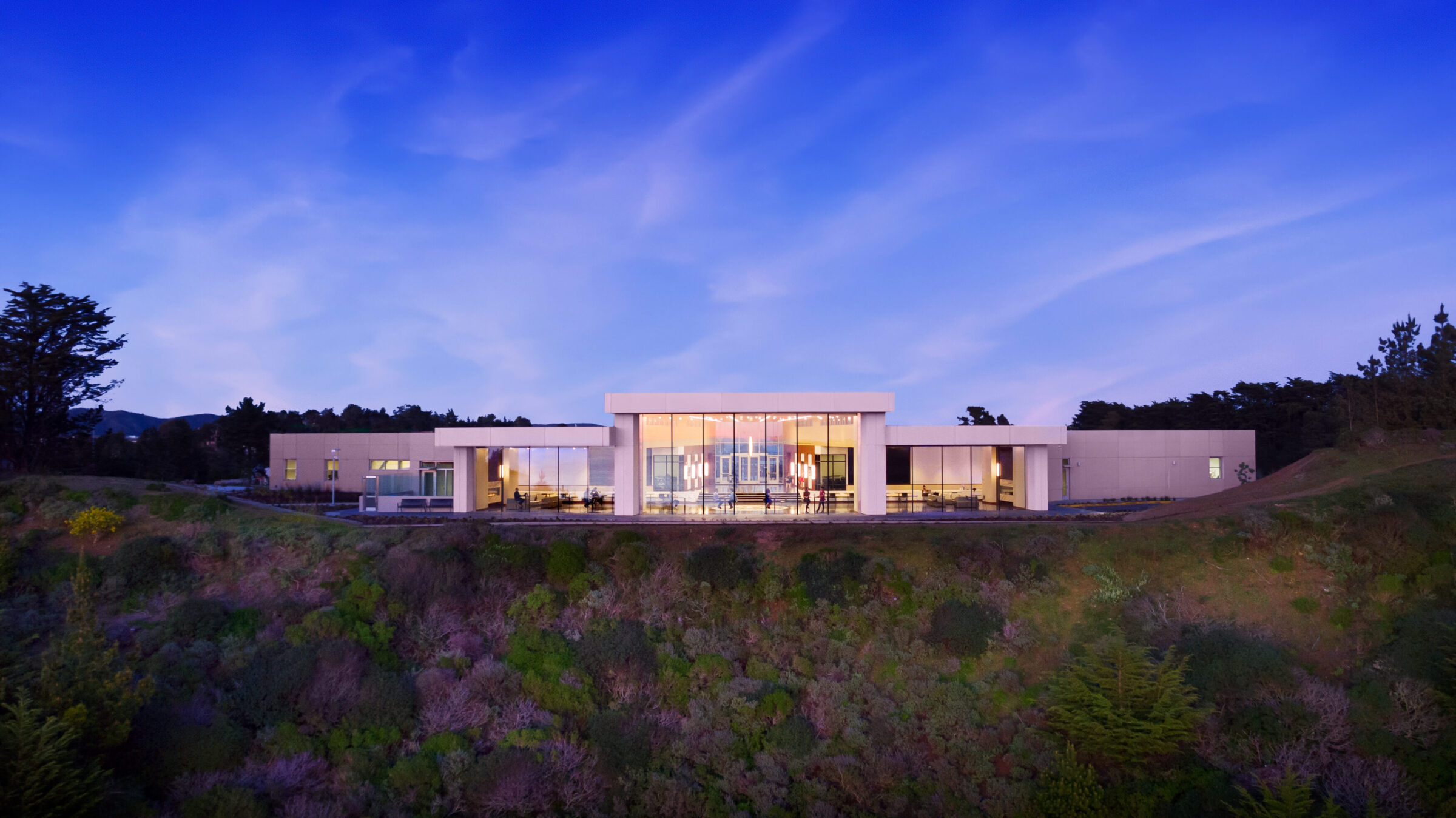 Using progressive design-build delivery, XL Construction built a new, 22,000 s.f. Environmental Science Building on a picturesque ridgetop of the Skyline College campus. This elegant one-story structure provides sweeping views of the Pacific Ocean and surrounding hills. With flexibility to host classes and revenue-generating events, the facility is a key asset to the college and its community. At the heart of the building is the 290-person events center, for which XL sourced and installed 22-foot-high high structural glass to create majestic views. The facility also features two 56-seat dry labs/classrooms and two 120-seat lecture halls. XL also installed an outdoor learning area incorporating native boulders. The building is LEED-Gold certified and Zero Net Energy-ready.
Want to work on projects like this?
We're looking for people that want to join us as we build to improve the lives of our clients, partners, communities, and each other.
Keep up to date with our latest news and industry insights.